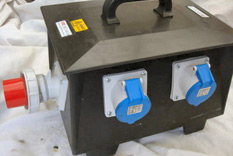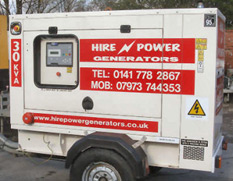 Plant Hire Glasgow
Our equipment and services are ideal for clients within the building sector. With generator sizes ranging for 10KVA - 100KVA all of which are available to hire along with bunded fuel tanks, available in 220 Litre, 900 Litre, 1675 Litre, 2000 Litre and 2375 Litre; all of which are trailer mounted and road towable so can be repositioned with ease.
The main benefit of hiring from Hire Power Generators is that as well as being able to supply power generation equipment for hire we can also provide the service of wiring up on site cabins if required.
To get a quote please make a query via our free enquiry form or give us a call on 0141 778 2867.